The company Withings in the CES announced its newest health product, the Withings Thermo. It is a Wi-Fi connected temporal artery thermometer. The company claims that it is the most accurate temperature reader yet.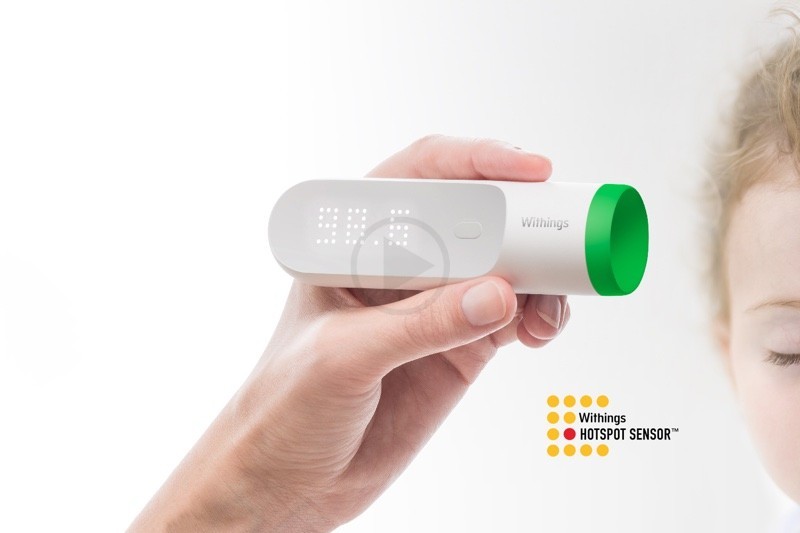 The product has 16 independent infrared sensors that detect the temperature of the person by measuring from the temporal artery that a person has in the side of his head.The product can capture thousands of readings in just a few seconds. The algorithm that has been employed takes care of all external factors like heat loss and ambient temperature.
The product is placed on the forehead, and one click of a button on the device measures the temprature.It also has a LED feedback tha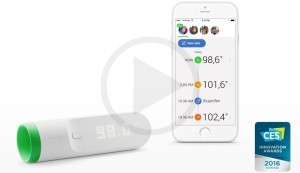 t displays different colors for the temperature categories.
The temperatures captured are automatically synchronized with the iPhone app by wifi or bluetooth. The database of the temperatures can help consultation with physicians.
The Thermo works in two AAA batteries which can last for around two years.
The product will be available for purchase in the first quarter of 2016.