The use of the latest beta seed, has offered some minute loopholes to the iOS 10 lock screen. The new notification system is somewhat expanded that both developers and beta users need to know. To be precise, anybody can view and answer to pm Messages or instant messages from the lock screen without entering the gadget password or confirming with Touch ID. The issue of security holds on even when the 'Reply With Message' setting is turned off and this is true for other applications like Twitter too.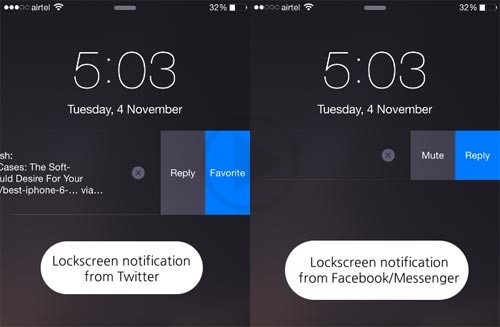 This makes it clear that anybody can answer to messages in the event that you are using the iOS 10 developer versions or the normal beta. Once in awhile, the phone will effectively request password input, however in majority of time while testing iOS 10 it allowed us to answer to messages without requesting any password or fingerprint. To give this a shot for yourself, follow the below mentioned steps.
Follow the process
The means to produce this bug is not at all troublesome, unless you overlook the general way you would answer to a message in iOS 9 and rather exploit the new system in iOS 10. To do the same you need to follow the steps:
· Get an iMessage or notification of another message on the lock screen of iOS 10, making sure that your phone is not accidentally unlocked with Touch ID.
· Activate the expanded notification with the help of 3D Touch.
· A text box will appear where you can type the reply when the phone is locked.
Take part in multi-messaging
You can also have a multi-message discussion from the notification interface. As mentioned before, this will work regardless of the fact that 'reply with message' setting is turned on or off. This likewise functions perfectly with third party applications that actualize extended conversation interface. Apple is expected to fix this bug and see that this issue is solved faster.