Apple has been the leader of the tech market right from the beginning. Apple products are known to be the best in its class. Be it their mac personal computers (Laptops and desktops both, iPod music system, I pad sleek tablets or iPhone mobile devices. From a very long time Apple has been core focused towards their iPhones devices are not majorly able to evolve with new line of products in mac range or iPhones. Finally the wait seems to be over now. Here is the good news for the ones who are planning to buy an iPad device sooner this year. Apple is going to launch their new I pad device with a 12.9 inch screen size. Not to mention the device will be sleek, carrying a mega HD resolution of 2732‐by–2048. The device seems to be a cutting edge gadget in its segment.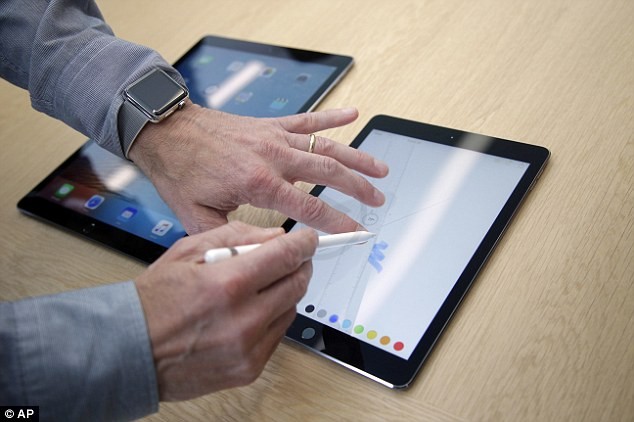 Copying the similar specifications iPad pro will also be available with a smaller 9.7 inch screen size. It seems Apple is trying to replace Mac devices with I pad tablets forever, who knows? Apple is known to play higher risks in market. It the speculations are to be believed then it could be a pure gamble for Apple. There are many Mac lovers in market and replacing Mac line of products with iPad could be a tough call to handle.
The upcoming stand‐alone iPad pro seems a legit device. Apple is one company which has never ever ditched their consumers and more importantly, cannot think of being so unprofessional. Year by year they have been successful enough to deliver customer delight. With higher hopes with the latest launch, pre‐release market is all warmed up for them. People are excited to welcome the new baby on town.