This year, the iPhone 7 has been in the news ever since the first word was known about the Apple flagship, there have been various speculations and rumours that have been flooding the internet about the different aspects of the iPhone. While the design and features have been a highlight, another factor that has been making its rounds is about the form factor and the cases for the iPhone 7.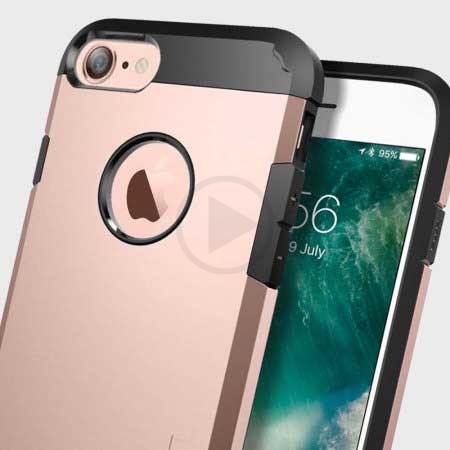 It is now certain that the form factor of the iPhone 7 is shared with the iPhone6/6s and both Olixar and Spigen are now catering to the pre orders of the customers who want the new iPhone cases. Another point that was highlighted was the fact that they were offering the Space Black color apart from the preset iPhone colors that is existing.
Presently there are various companies that are shipping out the cases for the iPhone7, the dimensions and shape are very close to the iPhone 7 however what cannot be stated is whether this stock is just the re-labelling of the present stock that is there for the iPhone 6/6s. The bets are presently being hedged by Olixar as a few cases are available for those who pre order them and some have already been shipped out.
Considering that the size and shape is very similar, the gamble revolving around the fit of the case and if it is proper or if it is a small one. When you take a look at the numbers that Amazon has shown in regards to the number of iPhone cases hits there are, it is almost around 27,000.In the latest guide, you will get to know everything that is expected in regards to the iPhone 7. There are also links to all the news that is relevant to this front for those who are interested.