After Stories had been introduced by Instagram, it seems to be that Snapchat is now a target for Facebook where in they are also trying to come up with features that are very similar. Recently the various tests were conducted by Facebook on their mobile apps which had originated famously on Snapchat. For a few users in Brazil and Canada, the new Facebook app that is launched will greet them with the camera screen first. This is to encourage them to take out a video or photo, apart from that, the selfies that are taken by the users can be enhanced with the help of animated stickers and filters.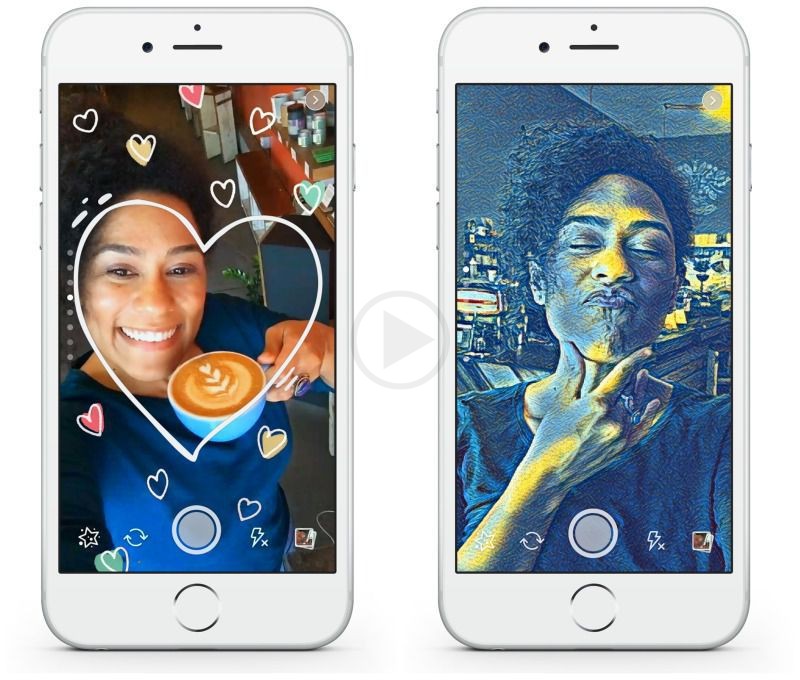 As per what is known, with this new feature, it is said that this would be the first time that this kind of technology would be incorporated by the social network and MSQRD is the one that has developed it. This was the startup that had been acquired by Facebook in March and is known for video effects. These features are said to be Snapchat styled and had been launched for the Rio Olympics. In these features, selfies can be taken by users wherein they can go ahead and also go ahead and put the makeup styled of their favorite team. For all the Android and iOS users who are located in Canada, the tests have already started out and for the same is only for the Brazilian users who have an iOS.
Earlier the news had been out that Instagram which is owned by Facebook came up with a feature that was similar to Snapchat called Stories. This was a feature that allowed users to make photos and videos slide show however they appeared only for 24 hours. After that it was not even available on their feed or profile any more.