CarPlay is a quite cool feature by Apple which has made handling the iPhone while driving an easy task. It was originally launched in late 2014 and after near about two years, it is being used by Porsche in its upcoming Panamera which is about to be launched in January in the US.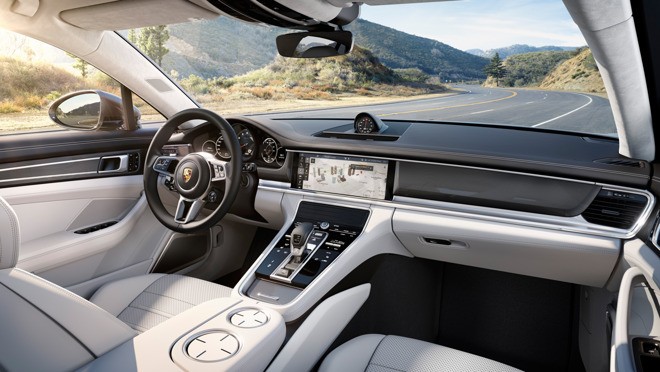 CarPlay's role
It is well known that using a phone while driving is quite a risky affair. In order to reduce this risk, this feature is being introduced, which will manage and keep necessary apps handy for easy usage. Calls, music etc. whichever the user prefers can be found in the screen. The best part is the user can remove or rearrange the apps in accordance with his needs. Thus this makes the journey simple and safe.
CarPlay in Porsche's Panamera
Porsche's new Panamera of 2017 is a Sedan with four doors in which 12.3 inch touchscreen will control the CarPlay. This screen is under the Porsche Communication Management System which also manages other Porsche features which are built in like proprietary voice control. Along with this Panamera will also get the Porsche Advanced Cockpit. In this cockpit, the touch sensitive panels and screens will replace the old instruments and buttons.
In driver's sight lines, two displays with 7 inch screen will be situated. You must be eager to know the price of the car with these exciting features? Well, the lowest price begins at $99,900 for the Panamera 4S and the highest bid is for Panamera Turbo and the amount is $ 146,900.
As Porsche generally makes sports cars, the feature, CarPlay is not found in many models. 2017 718 Boxster, 2017 Macan, 2017 718 Cayman etc. posses CarPlay. Though Porsche has given green signal for CarPlay yet it is still silent about Android Auto which can be supported in cars along with CarPlay.