For the Google accounts, the stronger padlock is the two factor authentication which can secure our account even further. In order to secure even more, a verification code will be sent either through a phone call or a text message for your account. This will be generated from the app of the Google Authenticator. A third option has been added by the Google prompt which is said to be new.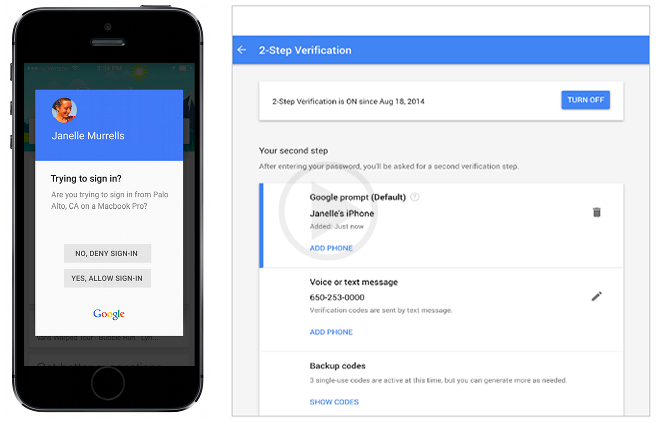 Even though you can sign in to your Google Account from wherever you want, in order to deny or approval the request you will get to see notice that will pop up offering you both the options. Through the Google Play services even the Android devices will soon have this feature available for them the approval prompt on iOS platforms will come only from the app of Google. In order to get the two step verification option activated, you need to log on to your account and then go to the settings. After that you have to look at the Sign‐in and security option that is available and choose the option which states signing in to Google. There you will have to choose the 2 ‐ step verification.
Once the above mentioned has been completed, then every time you want to log on to your Gmail account, you will get the two step verification process which is the default mode that would be selected by you.
This is a feature that is really essential and is something that can help protect all the sensitive information that is stored in a person's Google Account. The process to sigh in becomes a lot easy with the new update and due to the code being sent directly to the device it is a lot safer. In comparison to typing the code or the app of Google Authenticator, this is a lot faster.