This is big news! According to a report by "Electronic Times", chip manufacturing company TSMC joined hands with Apple and they will be the only company to manufacture the A10 processor. This processor will power the upcoming iPhone 7 and production will begin in the month of June, 2016. This company from Taiwan is Samsung's rival and they don't have a good track record. Although, this association is not new, TSMC was responsible for producing the A8 chip, which powered the iPhone 6 Plus as well as iPhone6. Moreover, the chip also went in the Apple TV. The business relationship between the Taiwanese company and Apple will be bolstered, if the iPhone 7 becomes highly successful.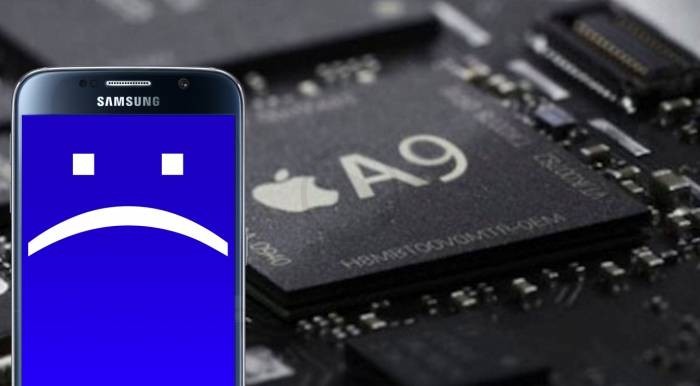 So why did Apple choose TSMC over other companies? Their manufacturing method is unique and Apple was impressed by their 10‐nanometer process. Apple wants their products to be extremely efficient and they carefully look into every department to assure quality production. But there is more to this story, the follow some advanced techniques, when it comes to device packaging and it massively boosts the power performance. The company officials said that they aim to increase this 10nm production and by 2017 the volume will increase. TSMC along with Samsung manufactured iPhone 6s chips and this sparked off a major controversy. The A9 chip produced by TSMC performed better and its battery life was better than Samsung's chip. But, later Apple clarified that there was no major difference in performance and a mere 2‐3% variance was noted after internal testing. Apple's iPhone 7 series will officially come out in September and exciting details are coming out every week.
According to MacRumors, the rear camera is highly improved and in this new model, no antenna bands are present on the back. Apple may also leave out the headphone jack in this waterproof iPhone model. The performance of Samsung's smartphone division was not that satisfactory off late, but by manufacturing iPhone6s chips, they accumulated huge profits. So, this will hurt them badly! Apple wanted to cut off all ties with Samsung for a long time and after this new deal, will serve that purpose very well.